Welcome to Jeanine's new blog. We have lots of exciting things planned each week and we hope you will check back. We will have freebies, challenges and tutorials/tips. Check back everyday because you never know when we will have a freebie...like today!!!
But, first things first. I want to show you the kit I made this freebie with.
Isn't is just gorgeous. I can think of all kinds of layout ideas to create with this: Mother's Day, my beautiful daughter, tea parties.... I bet you can think of a few too!
Grab this kit
here
in
Jeanine's Store
at
ScrapMatters.com
.
Ok, now on to the freebie!
Here is a preview of what you'll get.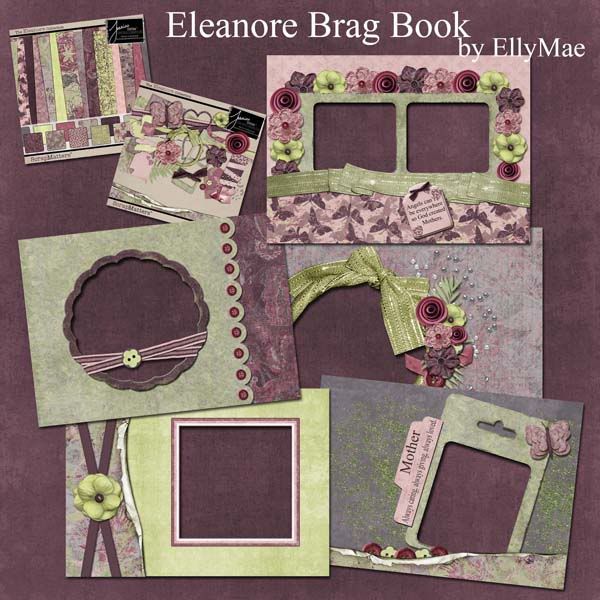 The Eleanore Collection Brag Book
I hope you enjoy this little gift & don't forget to check back here often, because you never know when we will put a new freebie, coupon or sales announcement on here. You can also sign-up to be notified each time we make a new post, just look on the right side of the blog & you should see the links to subscribe & become a follower of Jeanine DeOre.
While you're at it, why not sign up for
Jeanine's Newsletter
& have it delivered directly to your email box. Check it out
here
so you don't miss any goodies or news.
And now here are some layouts created with
Jeanine's Eleanore kit
for your inspiration!
Click on the image to leave some love in the artists gallery.
Created by
lightmistress
Created by
sharonbertolino
Created by
digiScrappingBetty
Ok, now I'll leave you with some links & let you get to shopping & playing.
Jeanine DeOre's store
at ScrapMatters
Jeanine DeOre's Newsletter sign-up
ScrapMatters gallery
featuring layouts created with Jeanine's fabulous products
Don't forget to check back daily, as you never know when there will be another freebie!
(Pssst! Like tomorrow)